I Am The Greatest…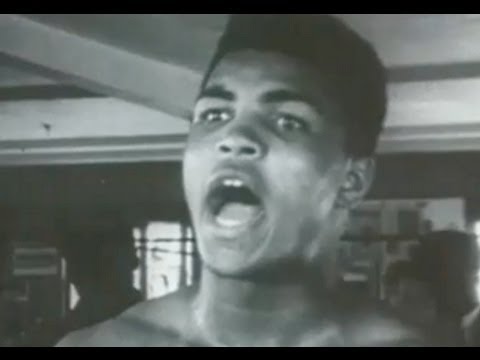 The year was 1964 and Mohammed Ali was preparing to fight Sonny Liston, the then World Heavy Weight Champion.
Mohammed, then known as Cassius Clay, was a 22year old trash talking boxer with an impressive pair of hands. Liston was a 32 year old Champion – did Ali/Clay stand a chance?
The answer, obviously, was yes. Ali outfought Liston that night – avoiding most of his hits and being the all-around better fighter. Liston, in a 7th round decision, complained of a shoulder injury, giving Ali his win by technical knock-out. This put Ali in a league of his own. He was the youngest fighter to ever beat a reigning champion.
A mere four year after his Olympics Gold Medal win – Mohammed Ali proved to be the greatest, if not of all time (because he was young and there were plenty more years ahead of him) then definitely of that time.
Why am I writing about Muhammad Ali tonight? What? You don't believe I'm a boxing fan?  I am. In fact, I spent years going to Golden Gloves matches and hosting fight night parties when I was married. Then I gave up boxing for Lent one year and that was the end of that.
Confidence.
That's something I rarely write about. I write about love. I write about honesty.  I write about society. Confidence rarely makes it into my posts in a way that is obvious, but it's always something I am thinking of – right outside of eyesight of the reader. Sometimes, it's even outside of my own eyesight.
I spent my morning with E the wonder therapist. I love her because she lets me ramble and in my ramble there is truth. And in that truth there is already an idea of what to do about so many things even when I refuse to do them for one reason or another.
Truth.
The truth is that I'm happier than I have been in years. I come home and this place, my home, embraces me every night. My daughter, the awesome A, is amazing – she's smart and caring and loves life in a way I couldn't at 19 *almost 20, damn* and I am in love with the things that have come my way over the past few months. My career – my health (even with an ulcer and torn rotator cuff) and it feels like I'm finally an adult and know what I want to do for the next part of my life.
Fight Ready.
In some ways I know the next year is going to be challenging, but I want to hold myself accountable to the challenge – that's why I put words down here. It's like being a student of life and the classroom is made up of words and actions. And we're all here together, to learn and to listen and to think – I. Am. The. Greatest. And so are you.  And, if we're not – we will be.

bubblesdeux